UniSoft® Corporation is a software company which specializes in the provision of encoding, transmission and monitoring products for and cable TV.
UniSoft offers an delivery system, integration services and development of 3.0 interactive applications. We also offer solutions to broadcasters.

ATSC3.0 Delivery System
, suitable for transmission of ATSC3.0 video content and
ATSC3.0 ATCaster
- ATSC3.0 ROUTE and Signaling Server, for delivery of ATSC 3.0 MPEG DASH segments via ROUTE.
ATSC3.0 Monitoring System
which reads low level signaling and displays a variety of information on the 3.0 services being transmitted.
UniSoft ATSC SFG - ATSC Signature File Generator (SFG), which generates ATSC 3.0 signed broadcast signaling and applications.

Smartgate ATSC 3.0 Scheduler.
Our recommend for ATSC 3.0.
Also StreamProbe for MPEG TS analysis.


ATEME's Innovation TITAN Live, our preferred HEVC and AC/4 encoder for ATSC3.0. The TITAN includes an integrated DASH packager.


Our ATSC 3.0 Exciter from ProTelevision Technologies A/S. The PT 3063 also provides a Scheduler option.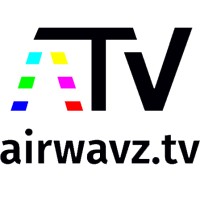 Airwavz.tv TvXplorer™
, provides a detailed analysis of ATSC 3.0 services received over the air or via IP.
A Dastcasting System, using XCaster for delivery over ATSC 1.0 and 3.0.
ATEME TITAN File, superiour video transcoding software.
Dynamic Ad Insertion solution for ATSC 3.0.

TSBroadcaster, MPEG transport stream generator which supports a number of iTV application types and data delivery protocols including DSM-CC Data Carousel, SCTE-65 channel maps and HbbTV.