S&T's TSBroadcaster 4
TSBroadcaster 4 is the latest version of S&T's DSM-CC carousel, MPEG encoding and streaming software.
This version may be installed in a Virtual Machine environment. The selected VM hardware, software and configuration will be subject to S&T's certification.
TSBroadcaster supports a variety of iTV and data broadcasting standards including:
OpenCable Common Download and DTA download.
Standalone DSM-CC data carousels.
A number of worldwide iTV standards such as HbbTV, ATSC, MHP, MHEG. EBIF/ETV.
OCAP, or tru2way, both bound and unbound applications.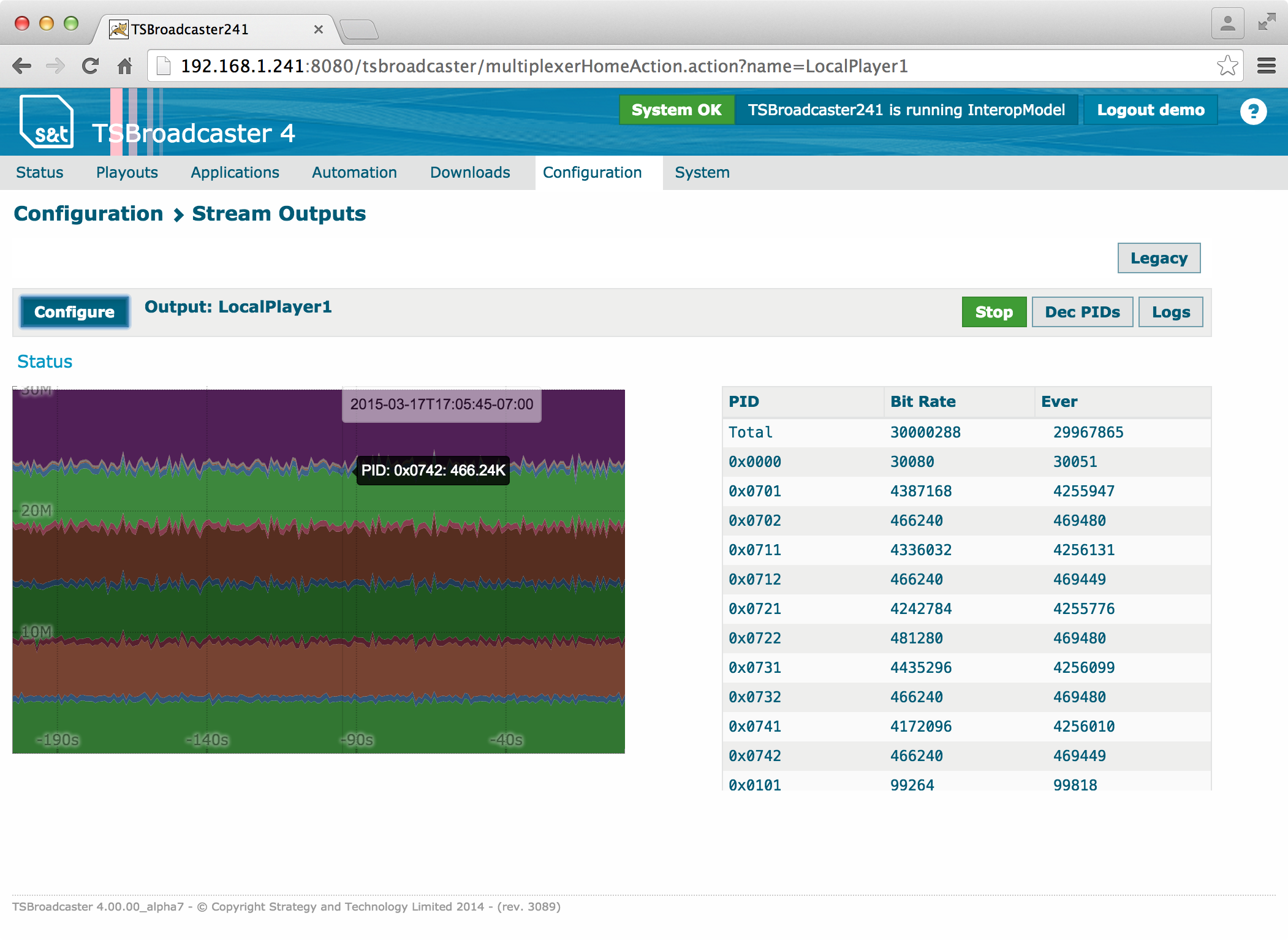 TSBroadcaster 4 Streaming Outputs
MPEG-2 transport streams generated by TSBroadcaster are delivered by TSPlayer.
TSBroadcaster also generates the appropriate signalling which indicates to set-top-boxes downstream of the existence of an application or code download.
TSBroadcaster servers are accessed by a web browser. In addition, all aspects of TSBroadcaster's functionality can also be accessible via Java API, REST and XML. This allows easy integration with other headend software.
TSBroadcaster can build and play multiple transport streams simultaneously. Each output requires a separate copy of TSPlayer which typically runs on the same hardware platform as the TSBroadcaster server. We suggest a limit of four TSPlayers per hardware platform.
The default TSBroadcaster configuration provides one output per TSBroadcaster system but these can be increased upon request.
S&T recommend that TSBroadcaster is installed on an HP DL 360 Gen10 or similar system running CentOS 6.5.

HP DL360 G8