S&T's TSConsole
TSConsole is a front-end controller and monitoring system for single or multiple TSBroadcaster units.
TSConsole is most suitable to TSBroadcaster users who are playing out a significant number of OCAP applications, code images or data contained in one or more DSM-CC object carousels. TSConsole is highly recommended for production and live use and also advised for critical lab use also.
Currently TSConsole is installed on an HP DL 360 Gen10p or similar system running 64-bit CentOS 6.9.
A typical TSConsole screen is shown below: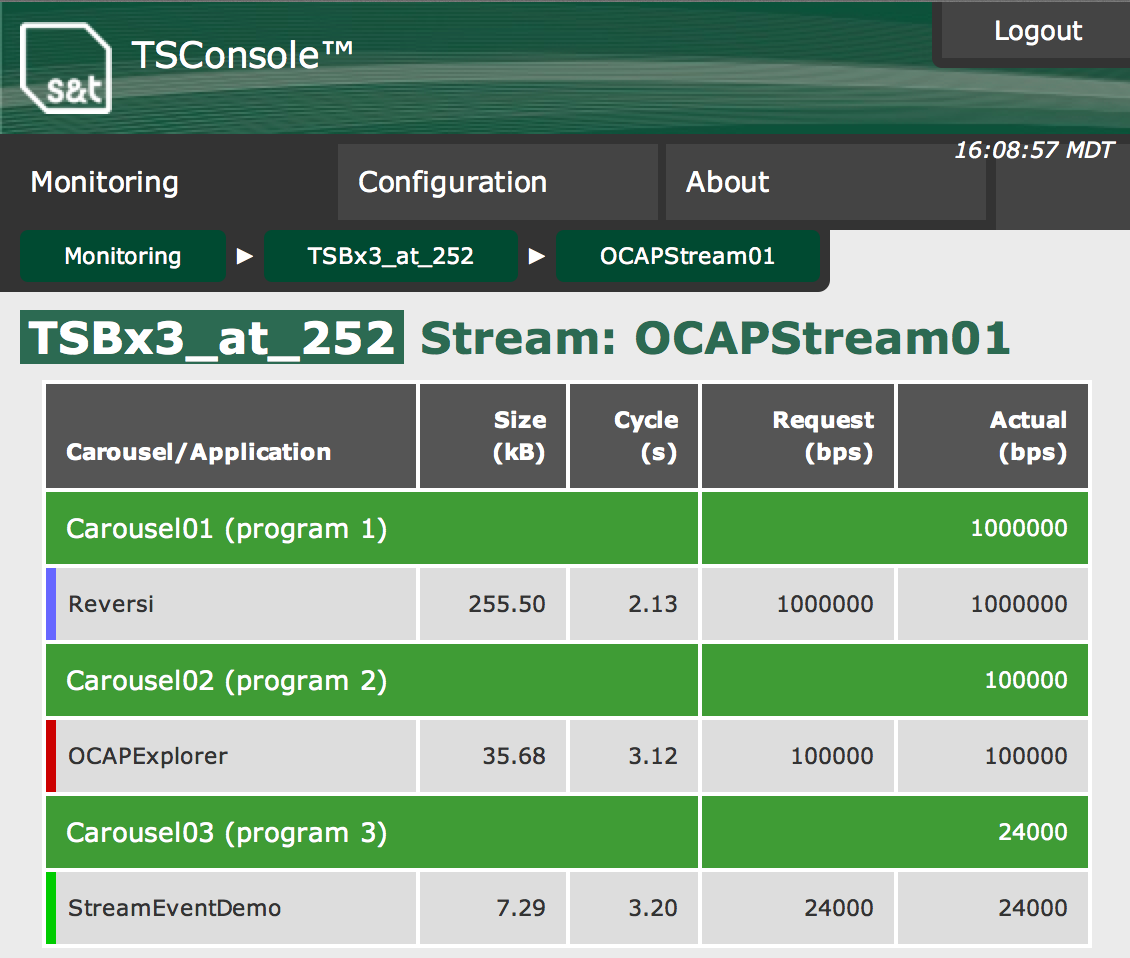 TSConsole Screen
Features
Monitoring and analysis facilities offered by TSConsole include:
Single-screen operational status of the all TSBroadcasters being monitored
Monitoring of n+1 redundant configurations
Key carousel delivery parameters are inspected including minimum file size, max file size, min bitrate, max bitrate and carousel repitition rates
Nominated OCAP applications and individual files of those applicatons contained within a carousel are monitored
Multiple user roles (admin and user)
Historical data collection
Download of logs, carousel contents and signalling for analysis
Email alerts on detection of system events or problems
Email alerts when nominated delivery parameters exceed user defined thresholds
Push Capabilities
Workload reduction facilities offered by TSConsole include:
Provision of a single source for all Common Download host, CVC and image data
Creation of standardised playlists that can be rolled out across the network
Mapping of download markets to TSBroadcasters
Rollout playlists and associated data to particular markets