S&T's Channel Monitoring Software
S&T's Channel Monitoring software provides a way of analysing multi-program transport streams and filtering the following specialist data:
SCTE-35 messages, used for marking points within an MPEG transport stream for splicing commercials.
ATSC 2.0 style triggers which have been inserted into CEA-708 closed caption service #6. This data represents shorts URLs which reference HTML5 applications rendered on the TV.
other triggers encoded as XDS data in the video signal. XDS is essentially an alternative to CC#6 above.
Channel Monitoring can accept UDP unicast, UDP multicast and source specific multicast inputs. Filtered data is displayed or pushed in a binary form to a configurable URL. The channel monitoring software is typically installed on a Linux-based server. A sample screen short is provided below: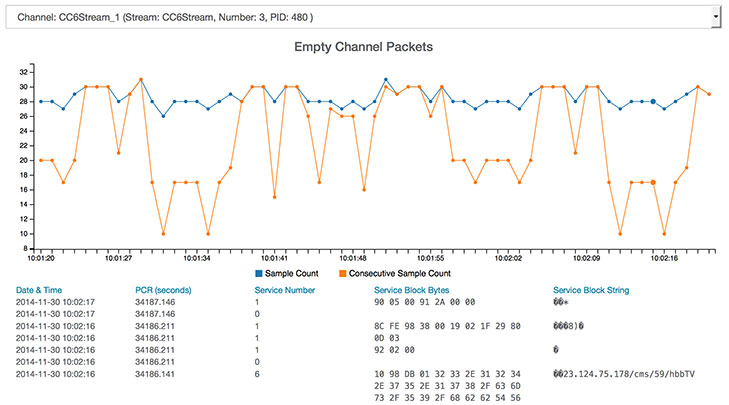 Channel Monitoring Screen